Best Anti Aging Procedures in Europe
Anti-aging treatments offered in European medical centers are the best option for those who wish to stop time and look a few years younger. Anti-aging procedures with stem cells in Europe help improve overall physical condition especially for the patients who want to get rid of tiredness, improve gait and posture, and increase work and mental capacity.
The cosmetic and plastic centers in Europe also offer successful procedures, performed by highly trained surgeons. Although the signs of aging generally start at 40, thanks to modern anti aging procedures this process can be significantly slowed.
The signs of aging are:
Poor concentration
Loss of memory
General fatigue
Tiredness
Wrinkles
General aches and pains
Loss of energy
Loss of hair
Loss of skin texture
Insomnia
Mood swings
Anti Aging Therapy at European Stem Cells Clinics
Stem cell therapy has been used successfully for anti aging treatments, thanks to the stem cells' ability to differentiate into any type of functional tissue of the body. Anti-aging systemic  therapy helps improve the patient's overall physical condition.
Anti Aging Treatments at Cosmetic Centers in Europe
As we age, our bodies change, but our desire towards perfection increases. If young adults are are the top candidates for rhinoplasty, breast augmentation and skin procedures, those between 35-50, opt for hair transplant, face lift, liposuction, mommy makeover and tummy tuck. The over 50 crowd wants to be competitive and are getting facelifts, brow lifts (forehead lifts) and eyelid surgery to get ahead of the aging process and for safer surgery.
Anti Aging Procedures at European Spa Resorts
Spa treatments have been incorporated into anti aging procedures as they help the body to rejuvenate and de-stress. Spas make use of therapies such as acupressure, reflexology, Yoga, detoxification, Ayurvedic massage therapy to regenerate the body using its own healing energy.
Benefits of Anti Aging Treatments:
Less head/neck aches
Decreased soreness in neck, arms and legs
Reduced stiffness in joints
Far less tiredness or fatigue
The skin on the face and hands becomes tighter
Fewer wrinkles
Looking younger
General younger appearance
Change in color of hair from grey to black/normal
Thickened Hairs
Improved overall quality of life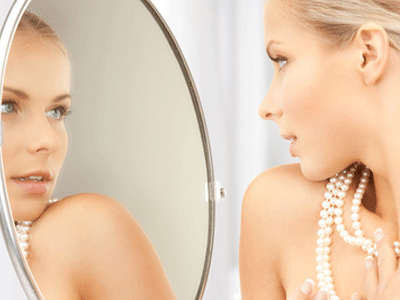 Top European Destinations for Anti Aging Procedures
Cosmetic Centers in Europe
Spa and Wellness Resorts in Europe